Website creation your way
We adapt our method to your needs, not the other way around
Go to Grow faster
Grow faster
We help companies grow into what they are. We always keep an eye toward the future and how our sites, services, and offerings will be able to scale with a growing company. From how to easily keep the site up to date, to integrating the sites with other applications and services.
Go to we do it for you
we do it for you
Everyone needs a website. Not everyone needs to learn, or have people on board who know how to run a website, keep it updated and up to date cosmetically. That is why we offer to fully take over the process for you, so you can focus on what you do best.
Go to We cover everything
We cover everything
Our Director of IT has the experience and depth needed to get the job done, within budget and better than the competitors. Our methods get it done faster. Our understanding of the area of website building, from the server to the aesthetics makes us the best possible answer to a complicated question that seems simple on the surface.
Go to Quick turnaround time
Quick turnaround time
Our methods allow us to produce results fast. We bring your ideas to market in record speed and will also help you determine how and where to promote it and even help hire new people if that is what is needed.
Act now
Assessments are free
Get expert analysis and advice from a seasoned Director of IT
There is a lot of misinformation out there about what a website is and should be.

But it is actually really simple.

The research is out and the newest styles and trends are going in the direction of the consumer. Sites that are visually pleasing, not to some over zealous designer, but to the customer.

Web Developers can go too far as well.

We do not develop what has already been developed. We do not redesign what has already been designed. We utilize the resources that already exist to provide you with the most up to date and easily customizable framework for your business to utilize and integrate with to provide a better experience for your end user without all the added expense and bloat.
OUR TEAM
From former Director of IT to a lead designer, to the account director that can really help you find your online groove, we have someone to help you.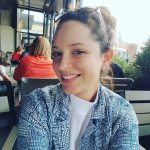 Annmarie is the CEO and owner and quality assurance professional for the company. She works tirelessly to ensure that our clients needs are met.
Michael
CTO and Lead Project Manager
Michael is the leader of the company and works closely with our clients to ensure that their needs and expectations are met. With a vast background in technology you can rest assured he will lead your company to the cloud quickly and effectively.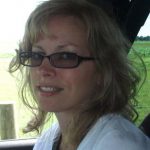 Nancy has a vast background in accounting, project management and building business relationships. She is the go to person in the company for insight into how to improve a business.
"Don't be afraid to take a big step. You can't cross a chasm in two small jumps." ~David Lloyd George
Let us know a little about you and your business for a free consultation